One duckade. It's hard to believe.  When Nellie's Sports Bar opened in July of 2007, we couldn't have imagined how big our Nellie family would grow.  There have been the sports fans watching the big game and DC's Nelliest dancing away a summer's night on the deck.  There have been sports leagues and drag brunches and charitable fundraisers.  There have been some wild nights, and, always, Nellie's has been proud to be a part of the D.C. Community.
And we couldn't have done it without you – our Nellie's fans.  Earlier in the year, we sent out the call for you to create an image that represented what Nellie's means to you.  And boy did you guys answer.  It was hard to narrow the field, but in the end, one entry stole our hearts: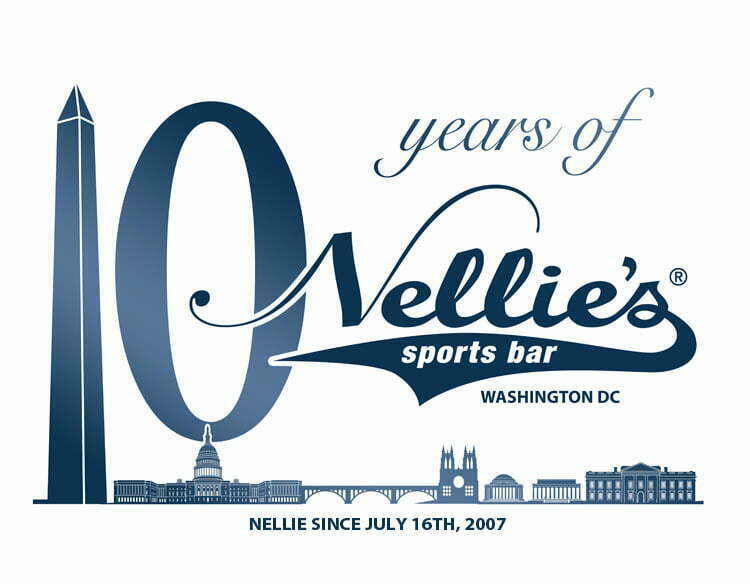 Designed by Chris Jones of Washington DC
Congratulations to Chris.  We were overwhelmed by the creativity and pure Nellie-tude of all the entrants.  Thank you from the bottom of our hearts.  We'll be displaying all your fantastic work on-site all week. Drop by to check them out.
To celebrate a 10 years of Nellie's, we're going to be giving out T-shirts with the winning designs for free at Special Anniversary Events all through the 4th week of August.  (Yes, much like Nellie herself, we like to be fashionably late.)
It's going to be a very, very Nellie month.  We look forward to celebrating with you.